Jeremy Kong June Hon (Partner)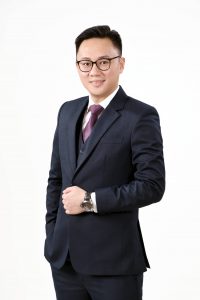 Professional Background

Mr. Jeremy Kong June Hon is the Managing Director for CAS Consulting Services Sdn Bhd. He received his professional training from two leading international accounting firms. He started his career at the age of 20 upon completion of his ACCA. He has accumulated more than 18 years of audit experience in various industries, for both private and public listed companies, including property development, construction, independent power producer, timber, manufacturing, trading and retail.
He is a fellow member of the Association of Chartered Certified Accountants (ACCA) and the Malaysian Institute of Accountants (MIA) and holds a practicing certificate issued by the Ministry of Finance Malaysia and ACCA. Mr. Jeremy is a dynamic individual who is constantly in touch with the business owner to provide value-added services via providing recommendations in various areas for business improvements. This is in line with his motto of creating value for his clients.