Chen Voon Hann (Group Managing Partner)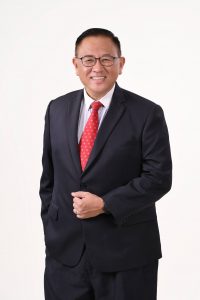 Professional Background

Mr Chen Voon Hann is the Managing Partner of CAS Malaysia PLT, Chartered Accountants. He has more than 30 years of working experience in an international accounting firm, a merchant bank, a regulatory body and in the commercial sector. His experiences include auditing and assurance, taxation and business advisory.
He is a Chartered Accountant of the Malaysian Institute of Accountants (MIA), Fellow Member of the Association of Chartered Certified Accountants (ACCA), Associate Member of the Malaysia Institute of Taxation, and Chartered Member of the Institute Internal Auditors Malaysia (IIAM). He holds a Diploma in Financial Accounting awarded by Tunku Abdul Rahman College and a Master in Business Administration awarded by University of Strathclyde in 1997.  Mr Chen has  He has been actively involved in the professional activities of Malaysian Institute of Accountant ("MIA"), Malaysan Institute of Certified Accountants ("MICPA") and Association of Chartered Certified Accountants ("ACCA"). He was the Chairman of the ACCA Malaysia Technical Committee, a member of the Financial Statement Review Committee of MIA and a member of the Panel of Advisors for COMTRAC of Companies Comission of Malaysia ("SSM"). He is a former Council Member of both MIA and the Asean Federation of Accountants.
Mr Chen is also the CEO of CAS Global, an international network of accounting and consulting firms serving a wide range of clients both locally and internationally.